Experience Your Working River
Public Boat Tour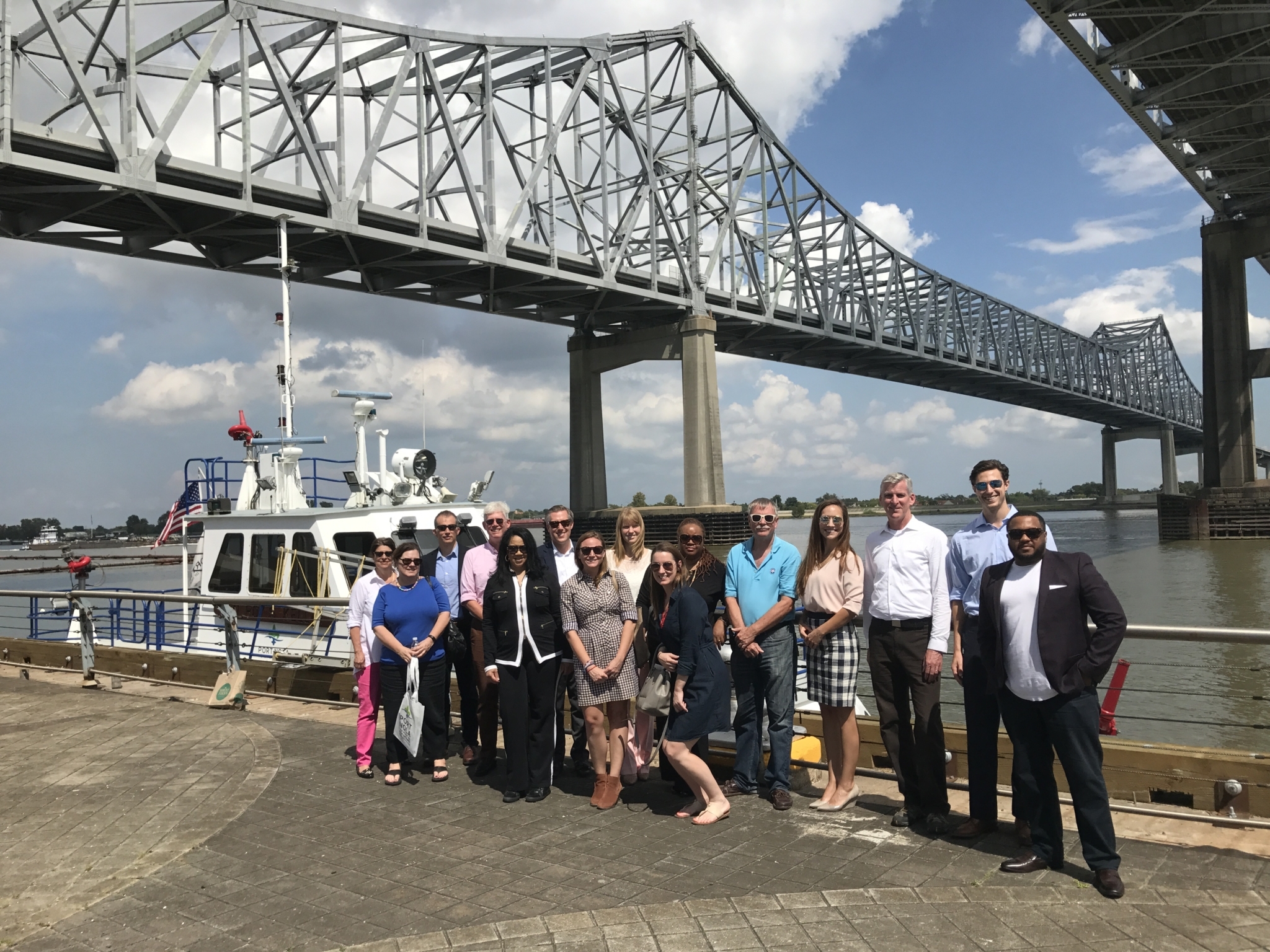 There's no better way to truly grasp Port NOLA's regional economic impact and its connection to global markets than to see the vibrant working riverfront for yourself. The Port of New Orleans hosts free monthly public boat tours on a first-come, first-served basis for up to 20 attendees on the last Friday of each month (unless otherwise noted).
There will be no public boat tour in February due to Mardi Gras. The next public tour will be held on March 29, 2019, however, this tour is already full and RSVPs are closed. Please check back after March 20 when RSVPs will be open for the April public tour. Monthly public tour attendees must be 18 years of age or older.

For questions, contact Laura Martinez at 504.528.3211.
Maritime Month and Maritime Day Celebration

National Maritime Day is May 22 but that's not enough for us. Port NOLA pays tribute to the region's vital maritime contributions with a month long celebration!
Watch our Maritime Day news coverage:

Interview with President & CEO Brandy D. Christian

Interview with Harbor Police Department Chief Robert Hecker – Fireboat, HPD History
Interview with VP Commercial & Operations Bobby Landry and VP Public Affairs & Chief of Staff Michelle Ganon – Port and New Orleans Public Belt (NOPB) Alignment
Interview with NOPB's Scott Richoux – To Be a Railroader
Interview with the Director of Sustainable Development Amelia Pellegrin – Looking to the Future
Interview with Media Relations Manager Donnell Jackson – Cruise