Louisiana International Terminal
Proposed Louisiana International Terminal in St. Bernard Parish
Maritime commerce at the Port of New Orleans generates thousands of jobs and millions of dollars for the state and the regional economy each year. To support our economic mission, Port NOLA is exploring the development of a second international container terminal in Violet in St. Bernard Parish that will meet growing demand and create jobs and business opportunities for the region and state.

We are at the beginning of a multi-year due diligence process that will include robust community engagement with all our stakeholders and partners. Port NOLA is committed to including the Violet and St. Bernard Parish community throughout the process. This page will be updated with information as it becomes available. For additional questions, you may contact Cathy Alfonso, Community Engagement Manager, at cathy.alfonso@portnola.com.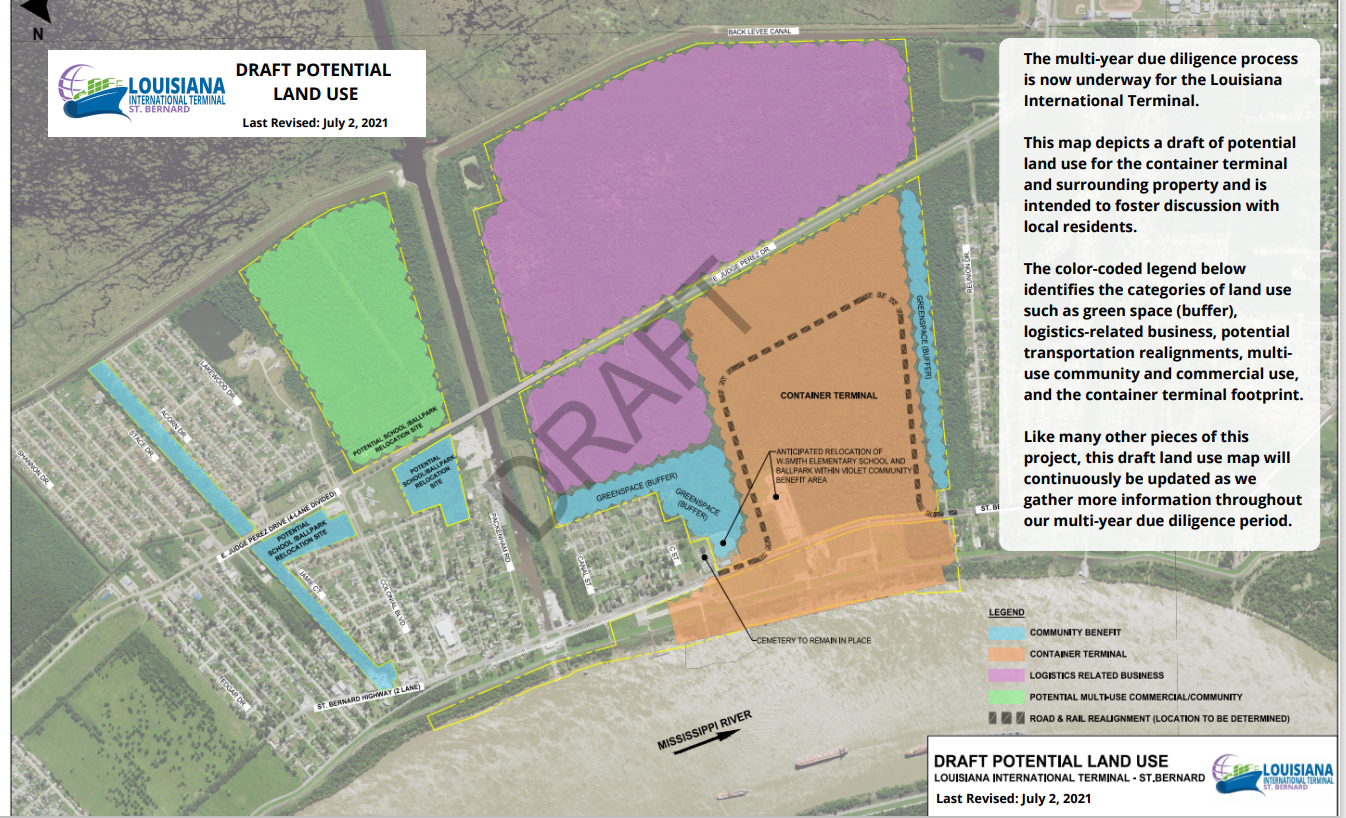 LIT Draft Potential Land Use
Though we are still in the due diligence period of the proposed terminal, we realize that a visual is helpful to provide context as to what the project may look like. Click here to view a draft potential land use for the Louisiana International Terminal-St. Bernard.
Property Outline
Nearly 1,100 acres located in Violet, Louisiana at Mississippi River Mile Marker 83 were acquired with consideration for a phased project that accommodates terminal operations, terminal access and egress traffic impacts, environmental issues and adjacent community needs.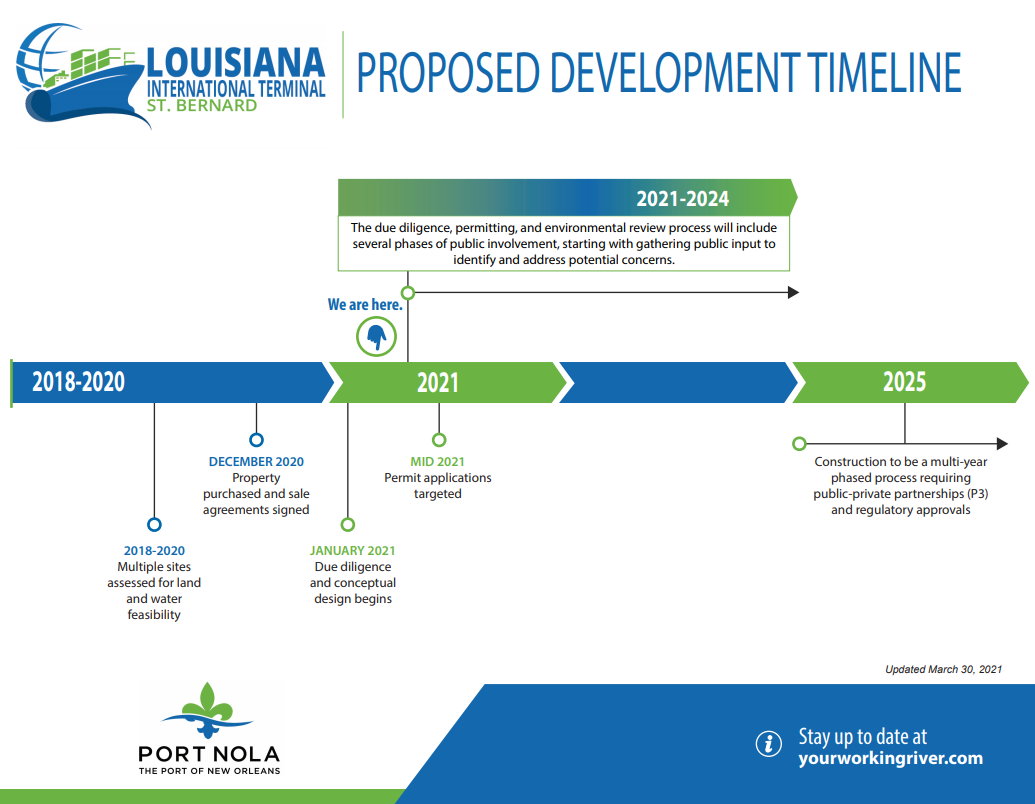 Proposed Project Timeline
Port NOLA is committed to open engagement and transparency. Louisiana's global competitiveness requires an additional international container terminal that can serve the largest ships and efficiently move cargo by river, rail and road. Market demand is here now and is ours to lose to other states.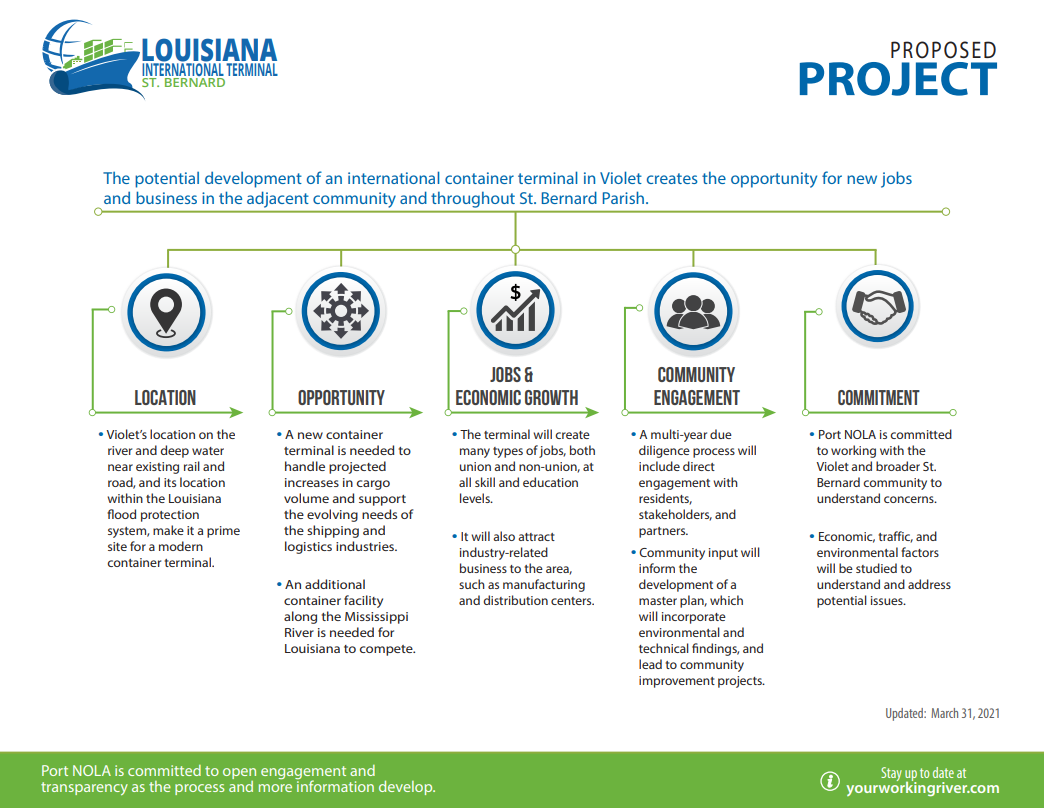 Container Terminal Infographic
The potential development of an international container terminal in Violet creates the opportunity for new jobs and business in the adjacent community and throughout St. Bernard Parish. Learn more about what a container terminal is through this fact sheet.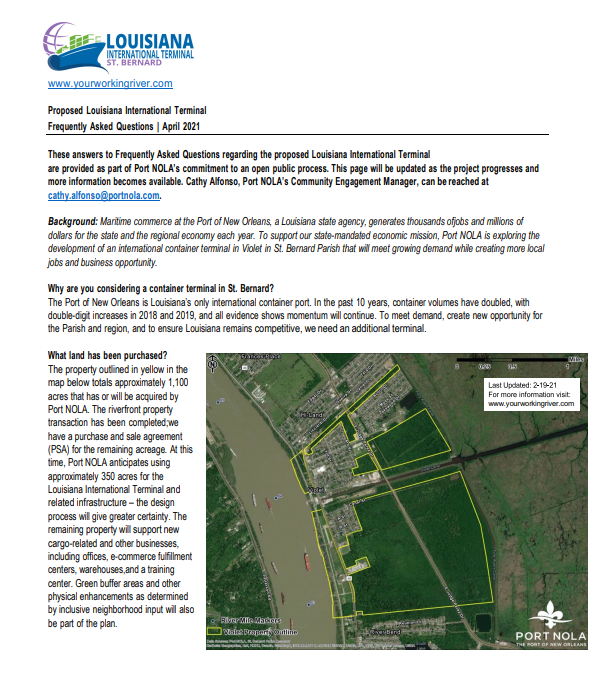 LIT FAQs
These Frequently Asked Questions regarding the proposed Louisiana International Terminal are provided as part of Port NOLA's commitment to a public process. The FAQs will be updated as the project progresses and more information becomes available.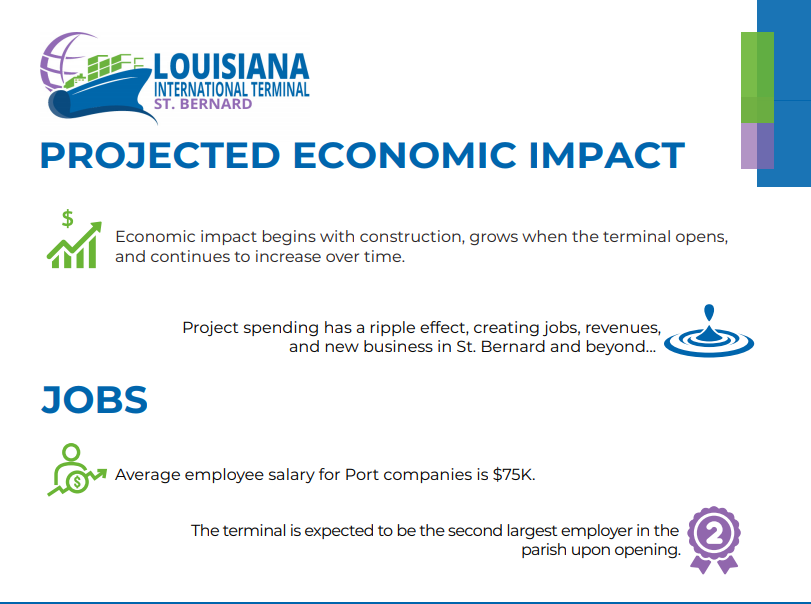 LIT Economic Impact Card
The Port recently completed an economic impact study to assess the full impact of LIT in St. Bernard and beyond. The attached Economic Impact Card shares key findings from the study, notably that, at terminal opening, LIT will be the second largest employer in St. Bernard Parish.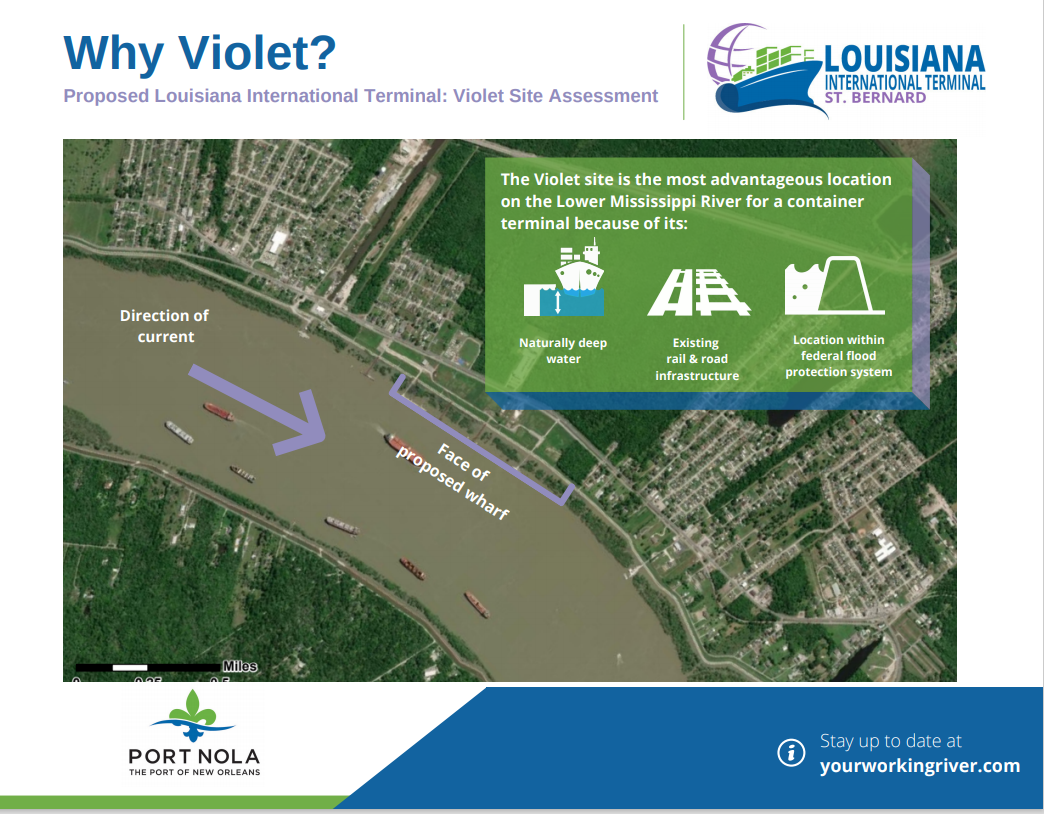 Why Violet? LIT Site Assessment
Learn more about the site selection process, and why Violet was selected as a site for the proposed Louisiana International Terminal.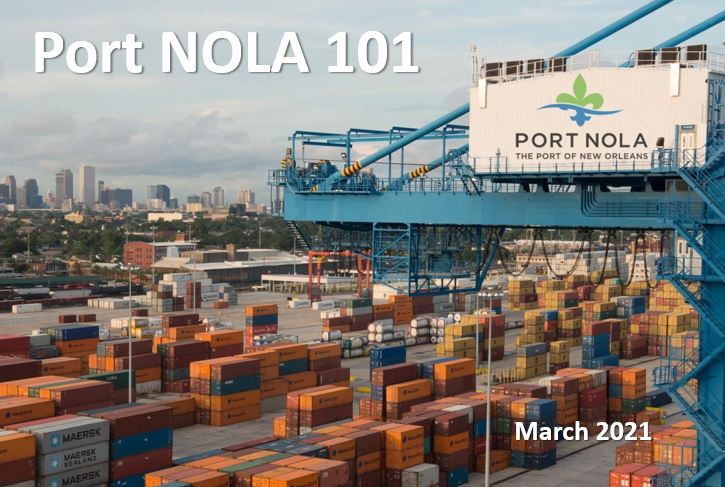 To sign up for Louisiana International Terminal updates, please fill out the form below.
Louisiana International Terminal Updates