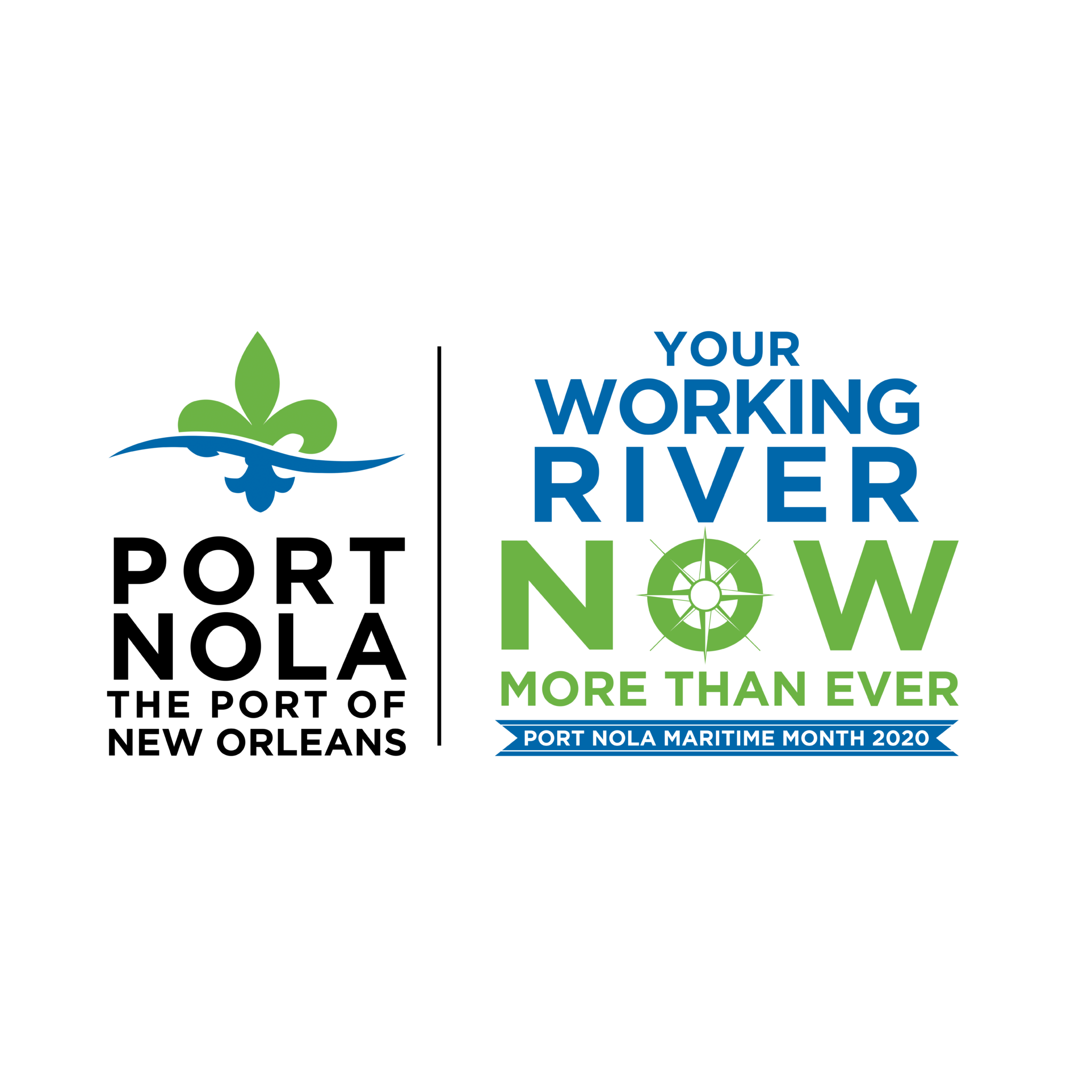 Maritime Month and Maritime Day Celebration 2020

The Port of New Orleans (Port NOLA) recognizes its fourth annual Maritime Month May 1-31 and National Maritime Day on May 22 to pay tribute to the region's rich maritime history and to recognize the hardworking men and women who ensure essential goods and freight reach their destinations.
With special consideration of the COVID-19 pandemic, the theme of Port NOLA's 2020 Maritime Month is "Your Working River, Now More Than Ever." Since the onset of the pandemic, the Port's cargo and rail operations have continued uninterrupted, with the health and safety of employees and the community as a top priority.
The 2020 campaign kicked off when the Board of Commissioners of Port NOLA approved a resolution officially declaring May 2020 as Maritime Month.
Events are scheduled throughout the month and include:
May 3-9 – National Travel & Tourism Week
May 4 - International Firefighters' Day
May 10-16 - Harbor Police Appreciation/National Police Week

May 22 – Live broadcast WWL-TV morning news for National Maritime Day

Watch video clips from our WWL-TV broadcast 2020:

Kicking off Maritime Day with Brandy D. Christian, How the Port of New Orleans has found success despite coronavirus challenges - Click here
On Maritime Day, recognizing the importance of coffee to the Port of New Orleans & local economy - Click here
Something new at the New Orleans Public Belt: new fleet of lower-emission locomotives- Click here
Lt. Gov. Billy Nungesser on the importance of the cruise ship industry to the Port of New Orleans- Click here
Great Day Louisiana's segment during National Police Week - Click here



Check out our 2020 Maritime Month Promo Video