$100M Expansion at Napoleon Ave. Container Terminal Makes Significant Progress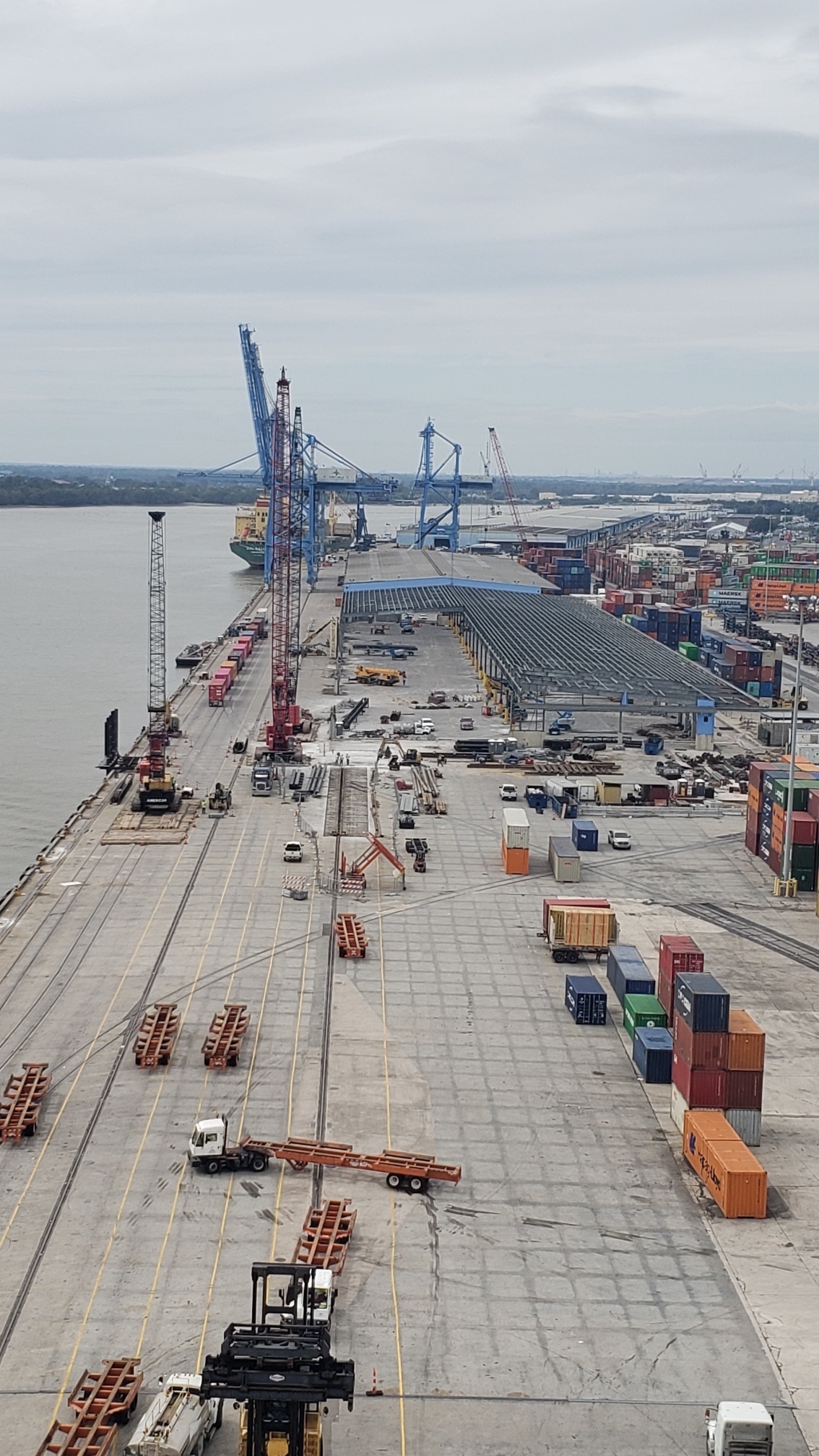 The Port of New Orleans expansion project at the Napoleon Avenue Container Terminal is approximately 40 percent complete, on track to add four new 100-foot-gauge container gantry cranes into operation in the fourth quarter of 2021.
The current ongoing work consists of repairing the wharf substructure piles, replacing the fendering system, electrical upgrades near the wharf and extending the landside crane rail at Nashville Avenue Wharf "C".
The conversion and crane rail extension project is part of the $100 million expansion at the Napoleon Avenue Container Terminal that will increase Port NOLA's container capacity to 1 million TEUs. Four ship-to-shore gantry cranes are being fabricated in China with expected delivery to New Orleans in early June 2021. With the new cranes, the facility will have a total of nine container gantry cranes.
"With this foundational infrastructure and the arrival of four new 100-foot gauge gantry cranes, Port NOLA's terminal operator partners will be able to handle ships up to 10,000 TEUs much more efficiently," said Brandy D. Christian, President and CEO Port NOLA.
"These cranes will be Louisiana state assets that produce jobs, provide economic output and keep Louisiana among the most competitive seaports in the United States," said Christian. "With just the first pair of new cranes, Port NOLA stands to gain 200,000 to 250,000 TEUs within five years. The impacts are estimated to be an increase of 1,147 total jobs and $3.6 million in Louisiana tax revenues."
The wharf infrastructure project is on schedule to accept delivery of the new cranes at this time. If the cranes are delivered as scheduled, they should be commissioned into operations in October 2021.
Published: January 14, 2021