Four New Cranes to be Delivered to Port NOLA By End of Year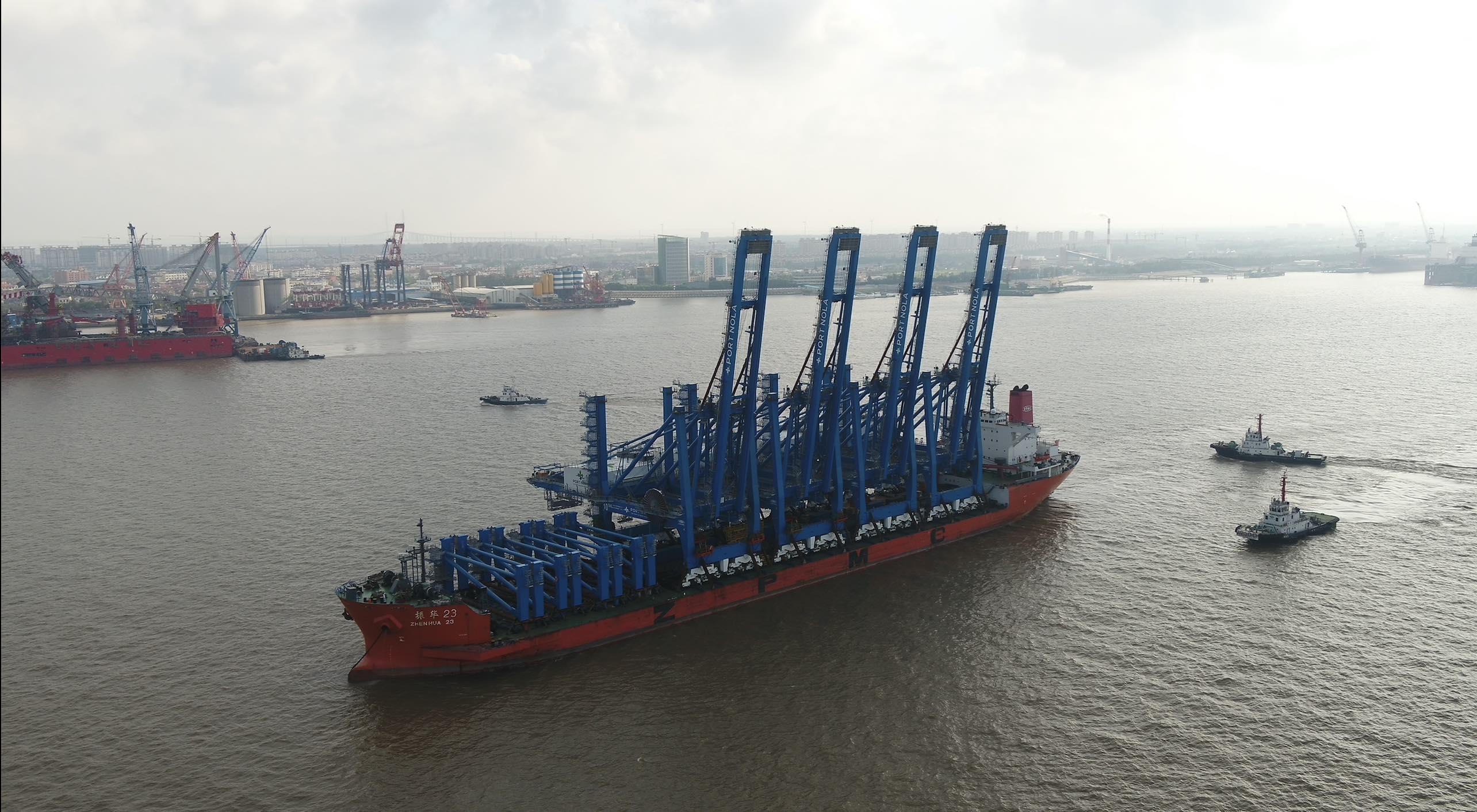 The Port of New Orleans is nearing completion of the expansion project at the Napoleon Avenue Container Terminal with new gantry cranes on their way to New Orleans from Shanghai. The four new 100-foot-gauge container gantry cranes are set to arrive at Port NOLA in December 2021.
The work to expand the Napoleon Avenue Terminal consists of extending the landside crane rail and adding on the cranes for a total of nine container gantry cranes. The conversion and crane rail extension project is part of the $100 million expansion that will increase capacity at the facility to 1 million TEUs.
The wharf infrastructure project is on schedule to accept delivery of the new cranes. Once the cranes are delivered, they should be commissioned into operations in 2022.
With this foundational infrastructure and the arrival of the gantry cranes, Port NOLA will be able to handle ships in the 8,000- to 9,500-TEU range much more efficiently.