Port NOLA Welcomes Second Direct-Asia Service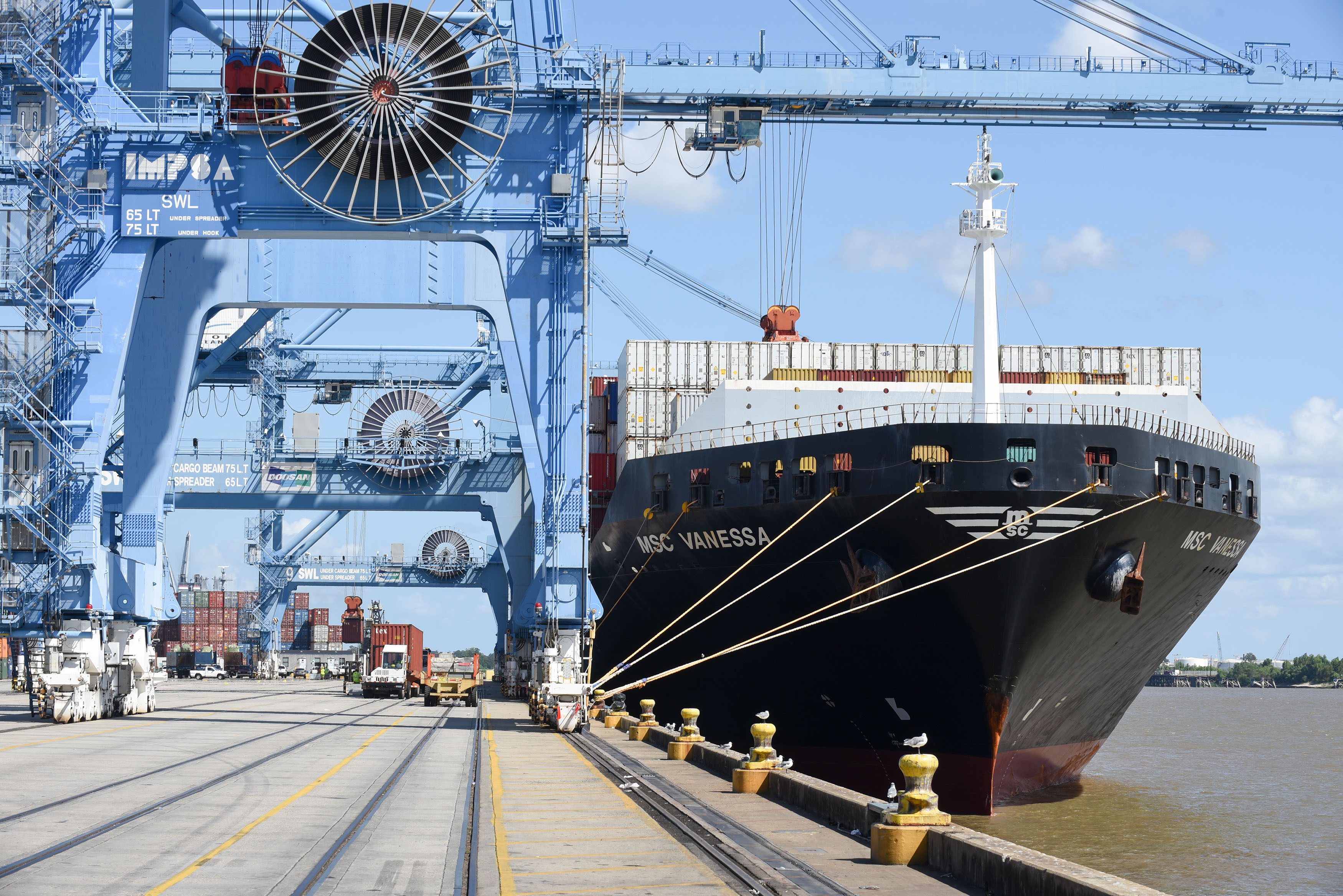 The Port of New Orleans (Port NOLA) welcomed the MSC Vanessa Sept. 23, marking the first call of its second direct-Asia container service.
The new weekly service is operated by 2M Alliance partners MSC, Maersk and ZIM, which will appeal to resin producers and traders, furniture and other retail importers, as well as temperature-sensitive goods – especially frozen poultry because of fast export transit times, such as 25 days from Busan, Korea, and 32 days to Busan.
"The new service further strengthens New Orleans' direct connectivity with Far East markets and offers more options to our customers," said Brandy D. Christian, Port NOLA President and CEO. "This will be the second direct-Asia service to New Orleans, as we continue to attract more carrier services as a result of our growing container volumes. We are pleased that both Maersk and ZIM will be participating."
The new service will call at the Napoleon Avenue Container Terminal operated by New Orleans Terminal with 6,700 twenty-foot equivalent units (TEU) sized vessels. This will be the Port's second direct-Asia service in addition to CMA CGM's PEX 3 service operated by Ports America.
The service comes at a time of tremendous growth for Port NOLA. The Port moved more containers in fiscal year 2019 than at any time in its history at Napoleon Avenue Container Terminal – totaling 619,353 TEUs, up 12% from the previous year.
Port NOLA has now seen double-digit growth in total container volumes for two consecutive years, led by loaded import growth which was up 7.3% in fiscal year 2019.
To effectively manage growing container volumes, Port NOLA has embarked on a $100 million expansion plan that includes the order of four new 100-foot gauge container gantry cranes that can more efficiently work larger ships in the 8,000- to 9,500-TEU range.
"Asia remains an important and strong trade route for us, and we appreciate our ocean carrier partners' commitment to Port NOLA and our shippers," said Christian.
Published September 27, 2019