Port of New Orleans and Industry Partners Join for Maritime Career Event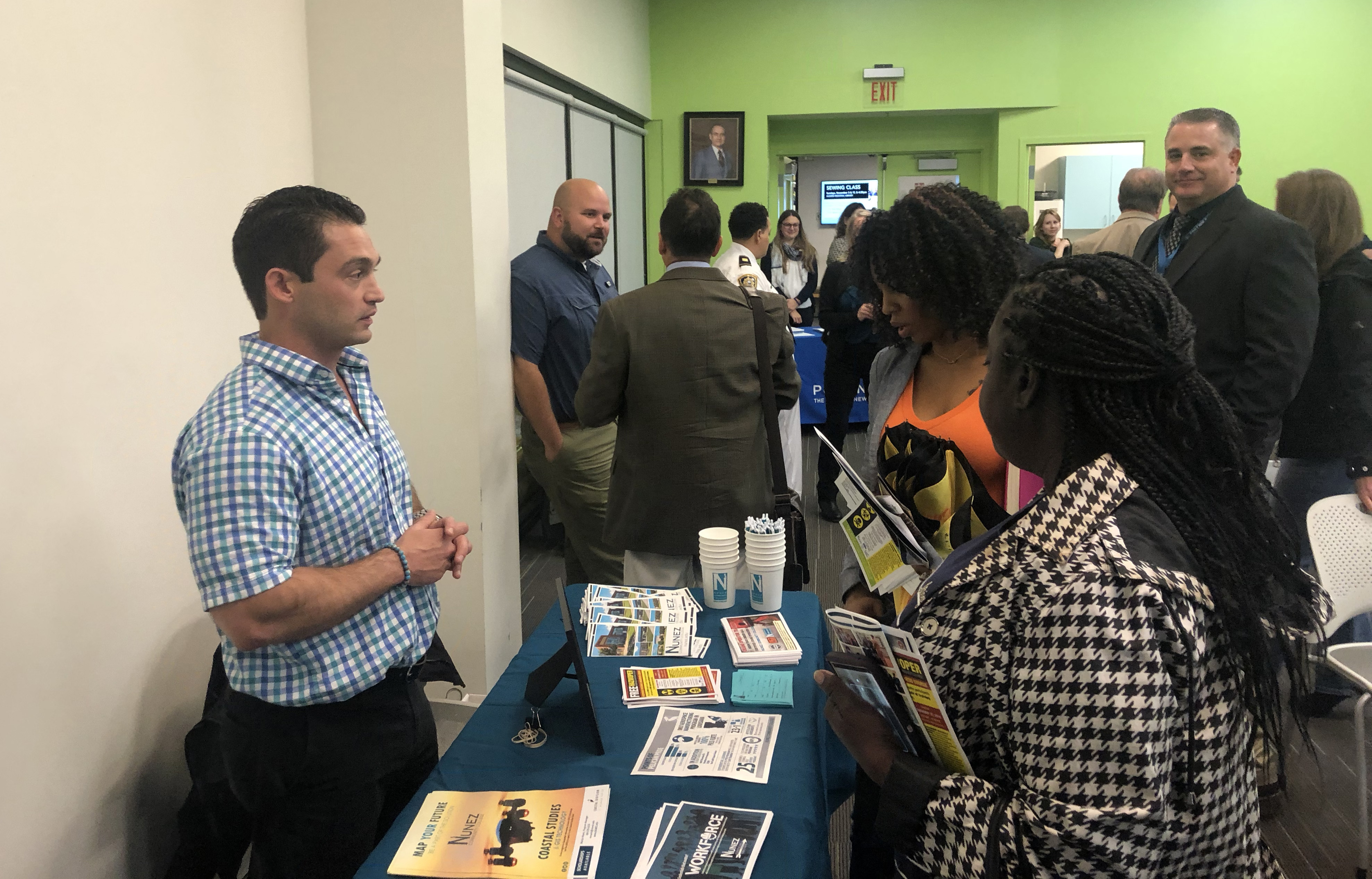 The Port of New Orleans (Port NOLA) held its first Maritime Career Info Session on Tuesday, Oct. 29 at the Algiers Regional Library where more than 30 community members attended to learn about local maritime careers. The audience heard from Port staff, tenants and maritime industry representatives about regional job roles that are critical to the maritime industry.
In Louisiana, one in every five jobs is employed within the maritime sector. The average Port NOLA tenant employee earns an average salary of $74,000, which is 41% higher than the local average. The Maritime Career Info Session was an initiative of Port NOLA's broader workforce development efforts to help ensure that residents in the Port's jurisdiction are aware of and can access these jobs generated by the maritime and hospitality industries.
"The Port's acts as the facilitator for the maritime industry, providing the infrastructure necessary to support and grow maritime commerce," said Brandy D. Christian, Port of New Orleans President and CEO. "For that reason, this is the first event of what we hope will be many, for the public to hear from Port tenants and maritime industry representatives about roles that they hire for. We know that the maritime industry produces family-supporting jobs at all skill levels, and we are proud to do our part in educating and connecting our residents with these opportunities."
Six specific roles critical to Port operations were highlighted, including truckers, longshoremen, deckhands, Harbor Police Officers, crane technicians and Port facility maintenance workers. Port staff were joined by representatives from Turn Services, MidGulf Association of Stevedores and TCI Trucking for sharing information to the group and also meeting with attendees on an individual basis.
Education and workforce representatives from the New Orleans Mayor's Office of Workforce Development, Job1, Nunez Community College, Delgado Community College and Refrigeration Engineers and Technicians Association (RETA) were also on hand to provide information on training opportunities and certifications.
The Port itself has about 270 employees, while the New Orleans Public Belt Railroad, a subsidiary pf the Port, employs 170. That number increases to about 19,050 people when you factor in people who are employed within the maritime industry throughout the Port's three-parish jurisdiction. Jefferson, Orleans and St. Bernard Parishes, according to a recent study conducted by Louisiana State University E.J. Ourso College of Business and Economic Policy Research Group and Business Research & Economic Advisors. That study also found those jobs created $3.9 billion in output within the jurisdiction.
Port NOLA is planning its next Maritime Career Info Session for Jan. 2020. Visit the Port's website for details as they are announced.
Published: November 25, 2019