Port of New Orleans Celebrates Truck Drivers' Contributions to Maritime Industry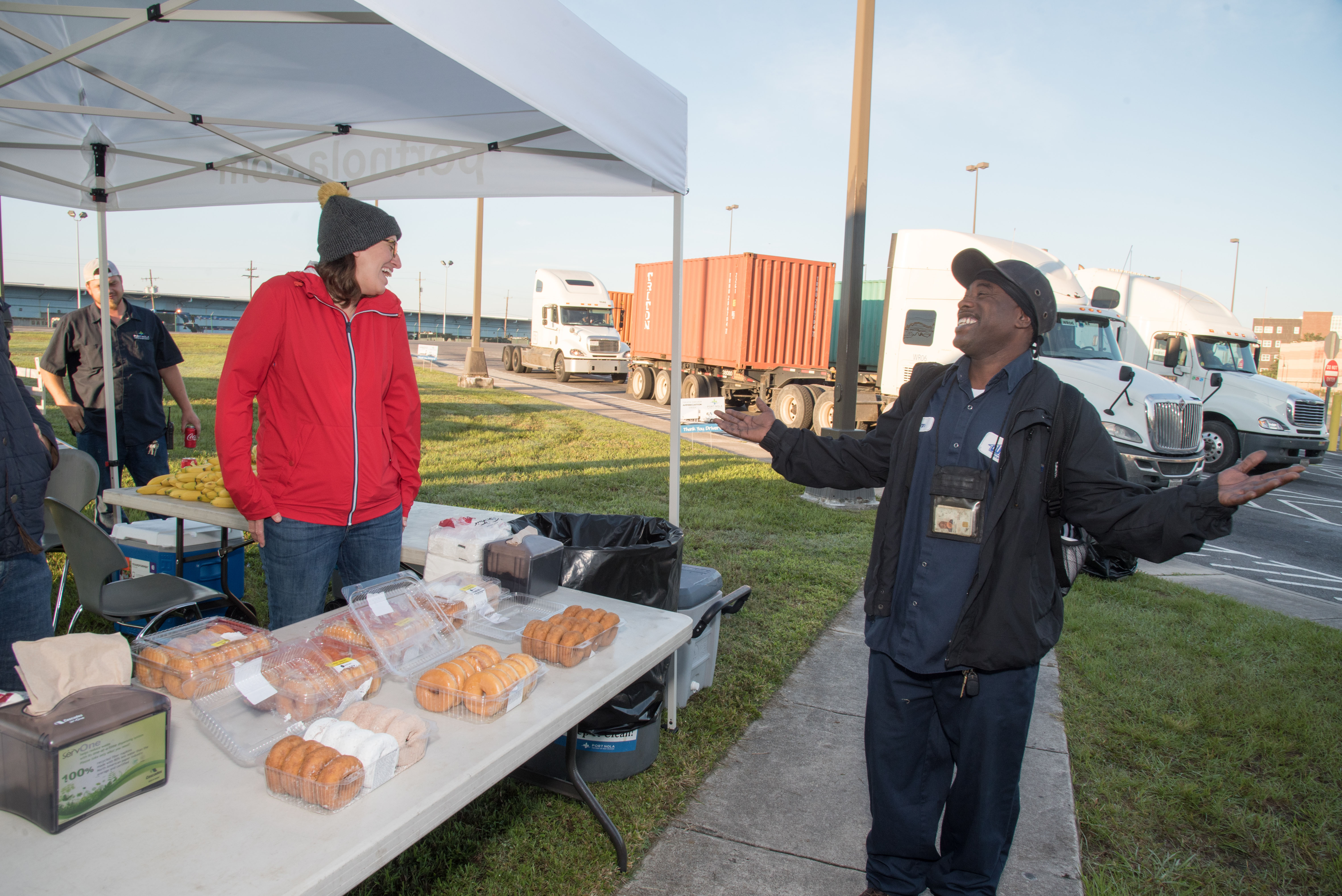 The Port of New Orleans (Port NOLA) held its annual Truck Driver Appreciation Week (TDAW) Oct. 28 to Nov. 1 to celebrate professional truck drivers who service Port NOLA for their many contributions to the maritime industry.
"Truck drivers are a critical part of the international supply chain and play a key role in first and last mile delivery of cargo," said Port of New Orleans President and CEO Brandy D. Christian.
Port NOLA has seen significant double-digit growth in container volume for two consecutive years and is investing in its infrastructure for the near term and the next generation, creating more demand to move both import and export cargo at the Port.
"With increasing volumes through the New Orleans gateway, Port NOLA looks to truck drivers to continue their hard work and commitment in safely tackling one of our economy's most demanding and vital jobs," said Christian.
To show their appreciation, Port staff, tenants and community partners volunteered to serve breakfast at the Port's Nashville Avenue Circle Building on Monday, Oct. 28, and Friday, Nov. 1. Due inclement weather, the annual Wednesday lunch of jambalaya and hamburgers was rescheduled to Friday. Partner sponsors for the week's events included BIS Construction and Ship Services, Community Coffee, Crescent Transport, Folgers, Global Maritime Ministries, Gulf Intermodal Services, New Orleans Terminal, Penske, Ports America and TCI.
According to American Trucking Associations, the largest national trade association for the trucking industry, truck drivers deliver 71.4% of the country's total freight tonnage, and more than 80% of U.S. communities rely exclusively on truck drivers to deliver their goods and commodities.
National Truck Driver Appreciation Week was celebrated Sept. 8 – 14, however, Port NOLA moved its annual event to later in the fall due in anticipation of hot weather conditions. National Truck Driver Appreciation Week is an opportunity for the trucking industry and the business community to make special efforts to formally recognize professional truck drivers.
Published: November 25, 2019