Thank An Officer Event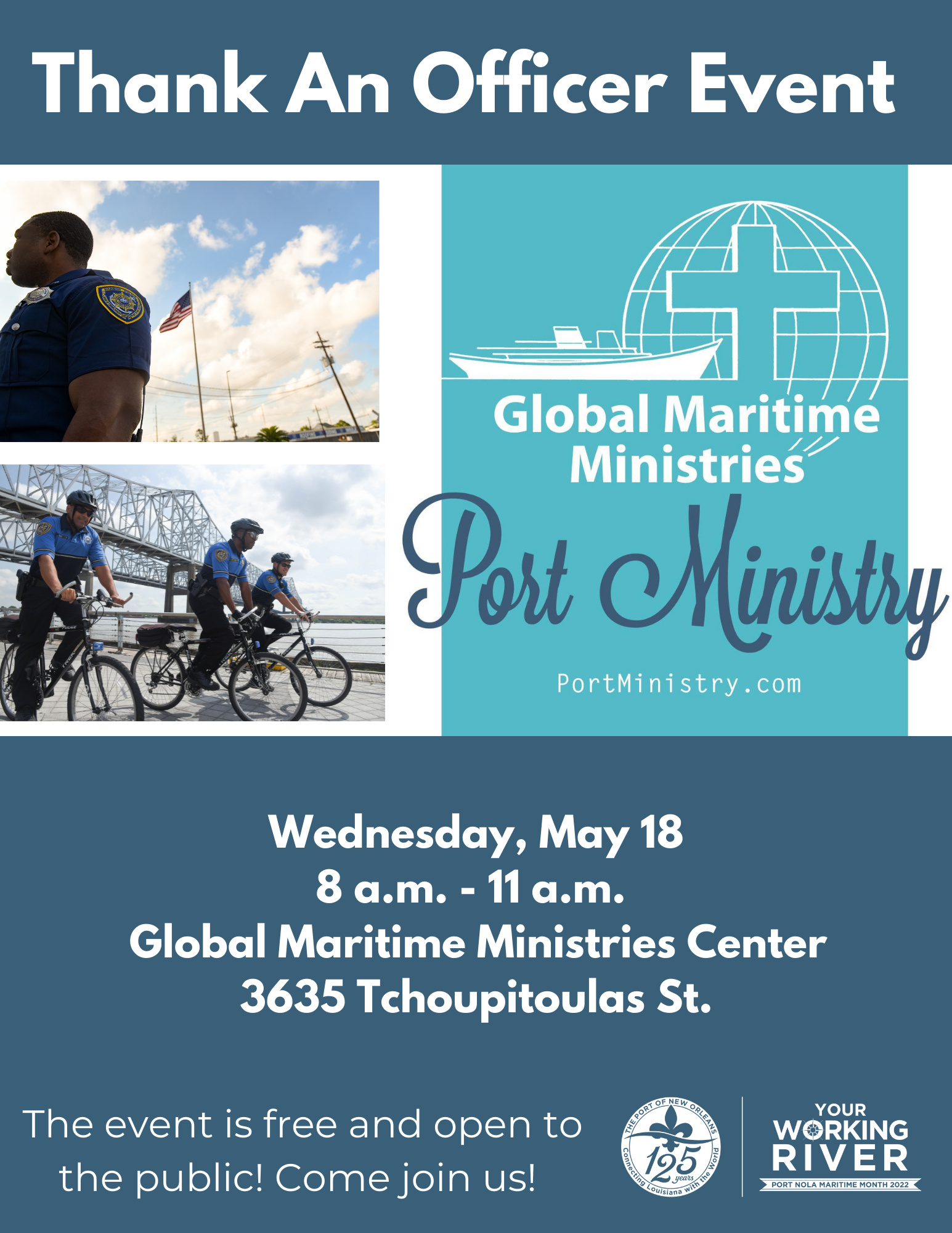 Global Maritime Ministries is hosting their first ever "Thank An Officer" Event in appreciation of our Harbor Police Department. The event will be held Wednesday, May 18th from 8:00 a.m. - 11:00 a.m. as part of Port NOLA's ongoing Maritime Month celebrations. There will be snacks, coffee and refreshments at the Global Maritime Ministries Center located at 3635 Tchoupitoulas St. This is anopportunity for members of the industry and the local community to show their appreciation for the work HPD does every day to keep all of us safe. Please come out and join us in honoring HPD!
HPD is a uniquely qualified law enforcement agency that is an integral part of the community and our international Port. As we celebrate National Police Week from May 15-21, we salute them for their absolute bravery and commitment keeping the riverfront and our citizens safe.