Port NOLA to Host National Waterways Conference 2018 Annual Meeting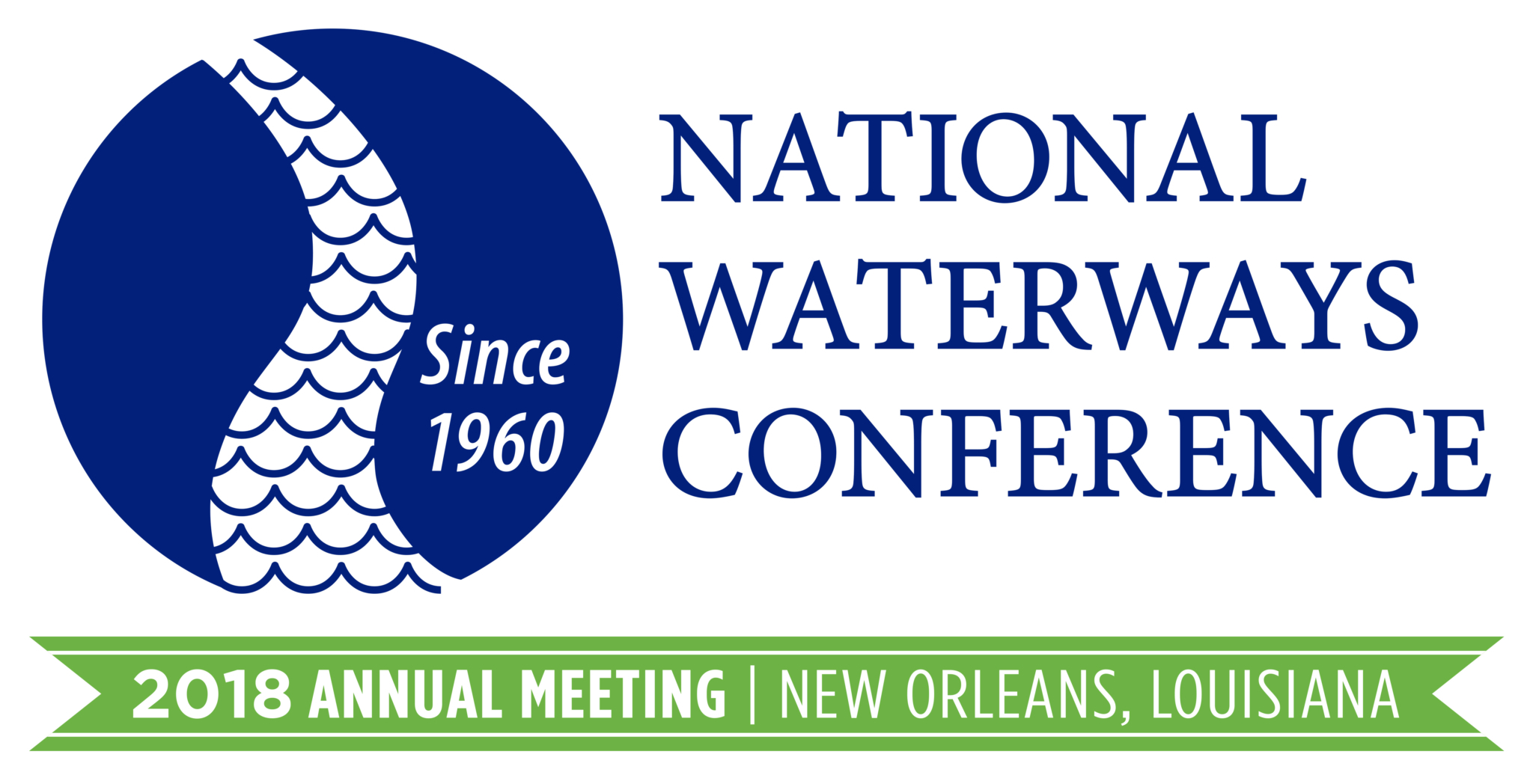 The Honorable R.D. James, Assistant Secretary of the Army for Civil Works to Deliver Keynote, New Orleans Mayor LaToya Cantrell Invited to Deliver Welcome Remarks
NEW ORLEANS—August 15, 2018—The Port of New Orleans (Port NOLA) will host the three-day National Waterways Conference (NWC) 2018 Annual Meeting, Sept. 12-14, 2018 at the Hilton New Orleans Riverside.

Amid Congressional negotiations on the Water Resources Development Act and debate over the appropriate federal role in water resources project development and oversight, New Orleans is a fitting host to NWC's 58th Annual Meeting.Founded 300 years ago near the mouth of the Mississippi River, New Orleans retains much of its French and Spanish culture and architecture that reflect its diverse and rich heritage. Today, it is a vibrant city, proving its resilience over time.As the city celebrates its Tricentennial, New Orleans Mayor LaToya Cantrell has been invited to welcome the NWC and its attendees to New Orleans on Wednesday, Sept. 12.
The conference keynote address will be given by the Honorable R.D. James, the Assistant Secretary of the Army for Civil Works, on Thursday, Sept. 13. Other notable speakers include:
Brandy D. Christian, Port of New Orleans, President and CEO
Randy Richardson, Port of Memphis, Executive Director; NWC Chairman
Maj. General Scott Spellmon, Deputy Commanding General for Civil and Emergency Operations, U.S. Army Corps of Engineers (USACE) – Headquarters
James Dalton, Director of Civil Works, USACE – Headquarters
Edward Belk, Chief of the Programs Integration Division, USACE – Headquarters
Col. Michael Clancy, USACE New Orleans District Commander
Sean Duffy, Big River Coalition, Executive Director
Sean Strawbridge, Port of Corpus Christi Authority, CEO
Earl Lewis, National Water Supply Alliance, Kansas Water Office
Nicki Fuller, Southwestern Power Resources Association
Jorianne Jernberg, U.S. Environmental Protection Agency
To register for NWC or see the meeting's agenda, visit waterways.org. For hotel accommodations, call Hilton reservations directly at 504-584-3999 and mention National Waterways Conference to receive the group rate. Members of the media wishing to attend the business meetings can contact Carole Wright at 703-224-8007 or by email at: carole@waterways.org
What: National Waterways Conference (NWC) Annual Meeting
Who: Port of New Orleans (Port NOLA), host
When: September 12-14, 2018
Where: Hilton New Orleans Riverside
2 Poydras Street
New Orleans, LA 70130
About the National Waterways Conference
The National Waterways Conference is the only national organization to advocate in favor of national policy and laws that recognize the vital importance of America's water resources infrastructure to our nation's well-being and quality of life. Established in 1960, NWC supports a sound balance between economic and human needs and environmental and ecological considerations.
About the Port of New Orleans
The Port of New Orleans is a deep-draft multipurpose port at the center of the world's busiest port system — Louisiana's Lower Mississippi River. Connected to major inland markets and Canada via 14,500 miles of waterways, six Class I railroads and the interstate highway system, Port NOLA is the ideal gateway for containers and breakbulk cargo, as well as passenger cruises. A growing network of ocean carrier services, along with services like container-on-barge, make Port NOLA the superior logistics solution.On February 1, 2018, Port NOLA acquired the New Orleans Public Belt Railroad, a Class III switching railroad with the primary mission of serving the Port, its six Class I railroad partners and local industry.