Port of New Orleans to Host 2nd Annual Maritime Month Career Exploration Day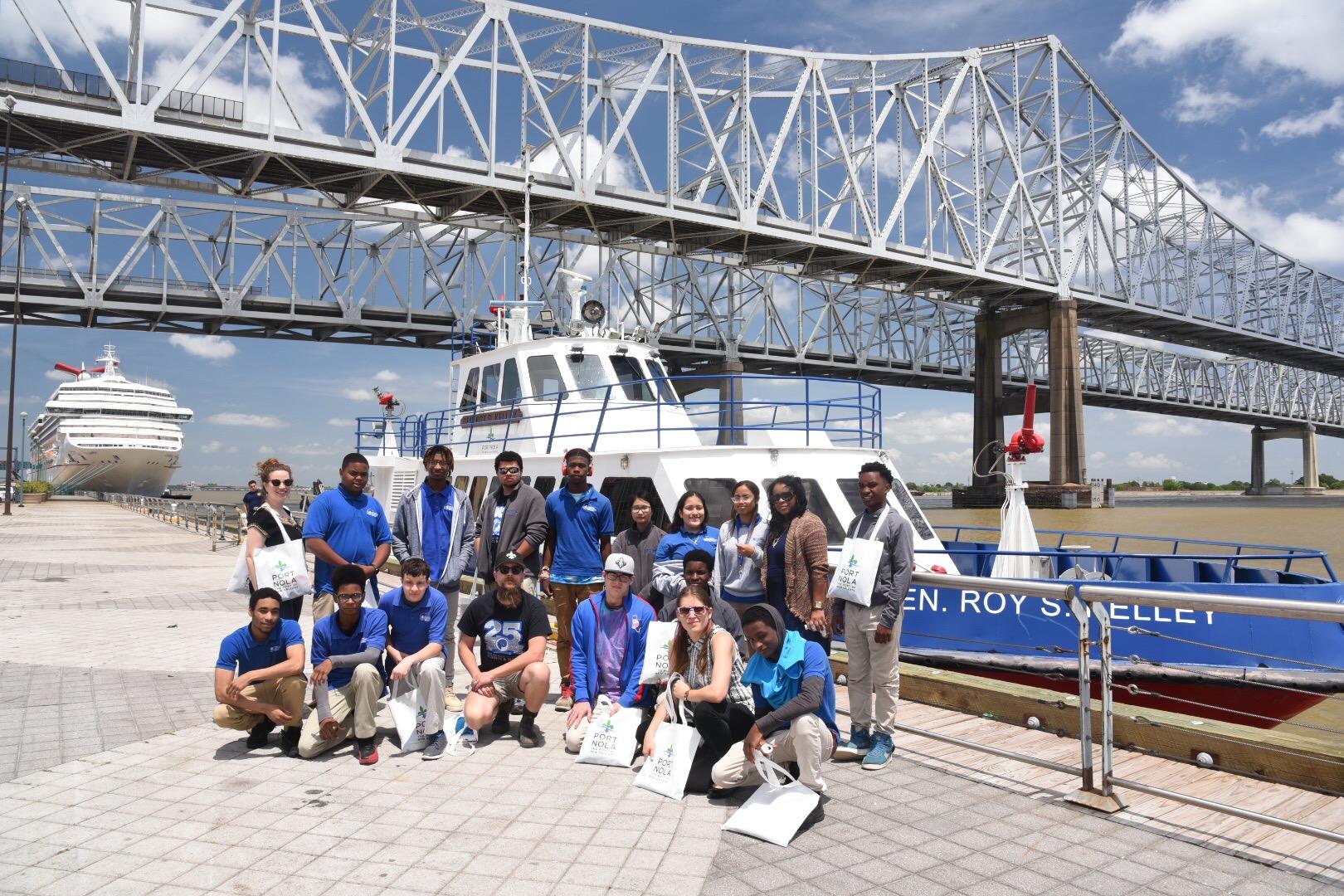 New Orleans Charter Science and Math High School Students to Learn About Maritime Industry Careers
NEW ORLEANS—May 2, 2018—The Port of New Orleans (Port NOLA) will host students from New Orleans Charter Science and Mathematics High School to participate in the 2nd Annual Maritime Month Career Exploration Day, an event that allows high school students to learn about the many career paths available in the maritime industry, on Thursday, May 3, 2018, at 11:00 a.m.
"Port NOLA's Career Exploration Day is a way for the Port to connect with local youth and introduce them to the diverse opportunities that exist in the maritime sector right here in our own backyard," said Brandy D. Christian, Port of New Orleans President and CEO. "We are proud to host this annual event and we look forward to connecting with students in our community who will one day be driving our region's success."
Students participating in Career Exploration Day will meet and learn from maritime professionals about the career opportunities in the industry. Students will also board the Gen. Roy S. Kelley fireboat for a waterside tour on the Mississippi River of Port NOLA's cargo and cruise facilities.
What: 2nd Annual Maritime Month Career Exploration Day
When: Thursday, May 3, 2018, 11:00 a.m. CDT
Where: Port of New Orleans Administration Building 1350 Port of New Orleans Place
New Orleans, LA 70130
Career Exploration Day is one of several events scheduled as part of Port NOLA's celebration of Maritime Month (May) and National Maritime Day (May 22) paying tribute to the region's rich maritime history and the men and women who make it work. The theme of Port NOLA's 2018 Maritime Month is "Your Working River 300" in recognition of the 300th anniversary of the city of New Orleans, which was founded around the early maritime activity on the Mississippi.
The Port of New Orleans is a deep-draft multipurpose port at the center of the world's busiest port system — Louisiana's Lower Mississippi River. Connected to major inland markets and Canada via 14,500 miles of waterways, six Class I railroads and the interstate highway system, Port NOLA is the ideal gateway for containers and breakbulk cargo, as well as passenger cruises. A growing network of ocean carrier services, along with services like container-on- barge, make Port NOLA the superior logistics solution. On February 1, 2018, Port NOLA acquired the New Orleans Public Belt Railroad, a Class III switching railroad with the primary mission of serving the Port, its six Class I railroad partners and local industry.