Port NOLA 125: Connecting Louisiana With the World
Port NOLA 125: Connecting Louisiana With the World
July 9, 2021 marks the 125th anniversary of the founding of the Port of New Orleans (Port NOLA) as an independent subdivision of the State of Louisiana, a self-sustaining public agency. In 1896, the Board of Commissioners of the Port of New Orleans was created by the Louisiana Legislature to administer public wharves and regulate trade and traffic on the Mississippi River in Jefferson, Orleans and St. Bernard.

The Port is commemorating this milestone with a year-long public engagement campaign from July 2021 to July 2022, featuring a special anniversary logo with the theme of "Port of New Orleans: Connecting Louisiana with the World."

Throughout the year, there will be events, promotions and partnerships to celebrate this milestone in the Port's history, including a commemorative 125th anniversary publication. Stay tuned for more fun parts of our celebration!
To read the full 125th Anniversary press release, click here.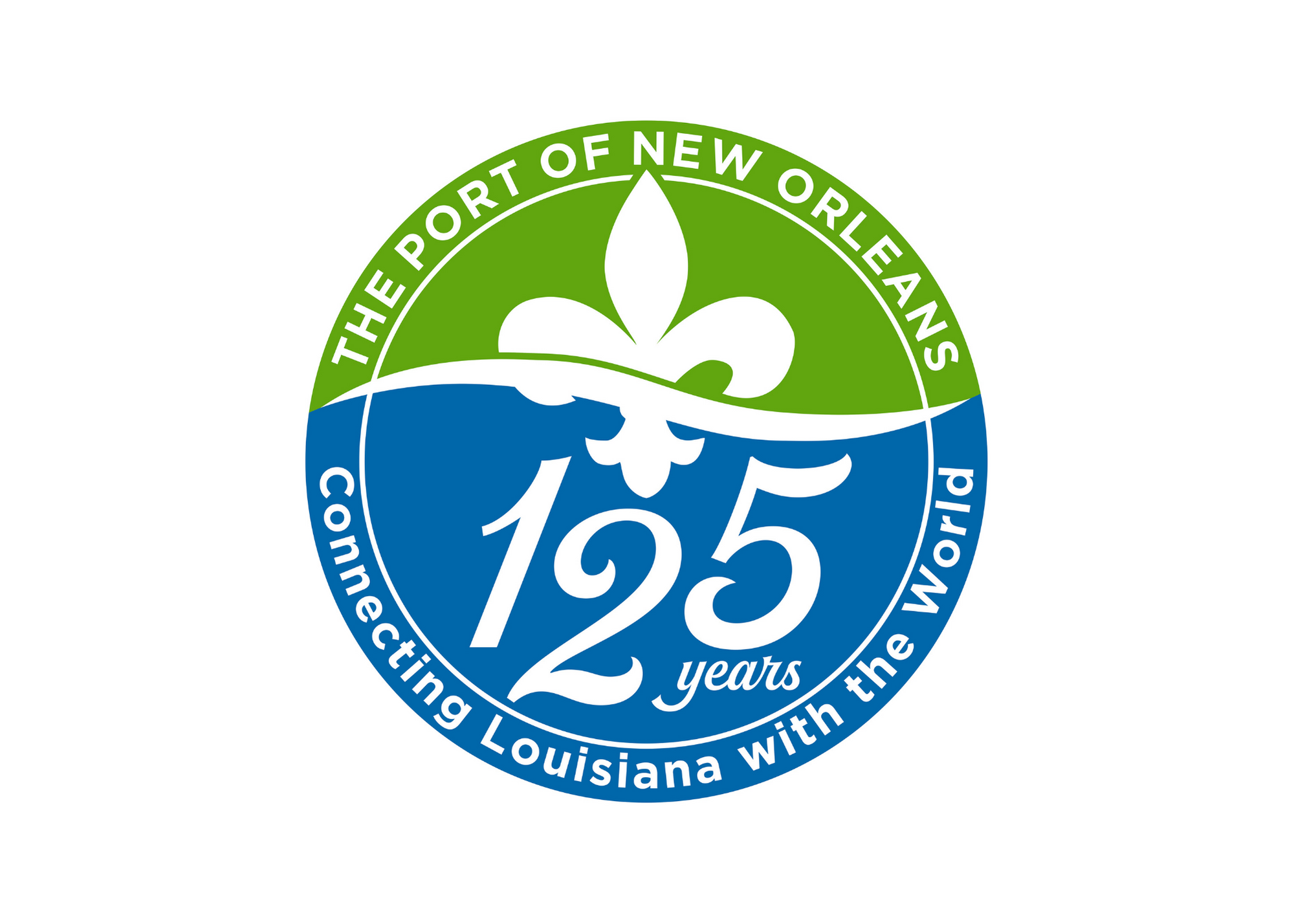 "125 Seconds in 125 Years" Video Series
In conjunction with the anniversary celebration, the Port has launched the "125 Years in 125 Seconds" video series. The videos will serve as an oral history of the Port featuring public officials, maritime partners, port workers and others to share the Port's story from their perspective. A new 125-second video will be released weekly throughout the anniversary campaign. Click below to watch the playlist of videos as they are released.
Port NOLA Historical Timeline
The City of New Orleans grew up around this ideal bend of the Mississippi River where early trade and transportation thrived 300 years ago. As commerce along the riverfront grew, the Port and the region grew along with it. Here's timeline of how the Port of New Orleans became the economic engine and vital link in the global supply chain.