Port of New Orleans Progresses Toward Development of New Container Terminal with RFP for Program Manager and Program Controls Services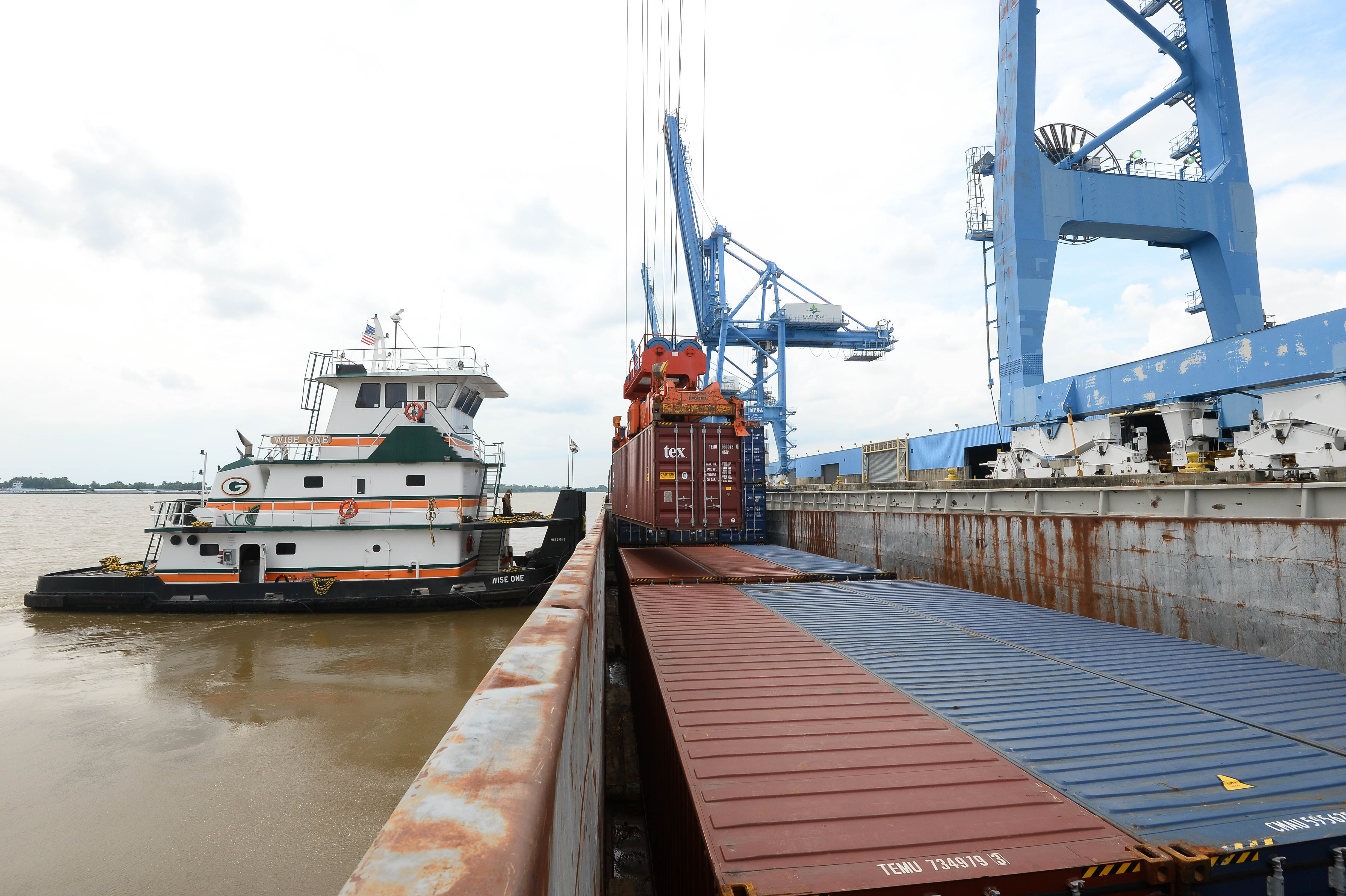 NEW ORLEANS — June 29, 2021 — The Port of New Orleans (Port NOLA) has issued a Request for Proposals (RFP) for Program Management/Program Controls Services for the development of the Louisiana International Terminal (LIT), a new container facility capable of handling 2 million TEUs (twenty-foot equivalent units) annually and serving the industry's largest vessels.
"This RFP represents tangible progress toward maintaining our gateway's continued competitive advantage and building on Port NOLA's 50-year history as Louisiana's only international container port," said Brandy D. Christian, President and CEO of the Port of New Orleans and CEO of the New Orleans Public Belt Railroad. "A second terminal ensures we will be able to meet current and future container volume demand and continue to serve Louisiana as an economic driver, creating new jobs and unmatched opportunities for private sector businesses."
Responses to the Program Management/Program Controls Services RFP are due on July 13, 2021. This is the second RFP that has been issued related to LIT. A contract for assistance with preliminary design and permit support services is expected to be awarded at the Board of Port Commissioners meeting in July 2021. More information about both RFPs can be found on Port NOLA's website.
The approximately 350-acre container terminal with a 3,500 linear foot wharf is situated within more than 1,000 acres of developable green-field property. The site, located within the federal government's $14 billion flood protection system, also features naturally deep-draft riverfront acreage, a 50-foot Mississippi River Channel, documented ability to navigate ships with a capacity up to 23,000 TEUs, access to six Class I railroads through New Orleans Public Belt Railroad and interstate highways.
The location also has the ability to grow Port NOLA's container-on-barge service, a partnership with the Port of Baton Rouge and Seacor Marine. Adjacent acreage will enhance the project's economic impact with space to accommodate distribution centers, value-added and logistics-related businesses, buffer operations from the community, and encompass community enhancement projects.
The estimated $1.5 billion project, with an intended opening in 2027, will require public-private partnerships. Current and prospective industry partners, including terminal operators, carriers, and others have expressed serious interest in potential financial participation in the LIT development. Port NOLA is developing a comprehensive Request for Proposals (RFP) for a development partner and expects to begin the procurement process within the next few months.
To address questions and highlight job and business opportunities, stakeholder engagement is already well underway. Port NOLA continues to exceed permit requirements with community outreach which began in December 2020 when the riverfront property was acquired. Outreach has included meetings with neighborhood residents, as well as the opening of a LIT Community Connection office at 6201A E. St. Bernard Highway in Violet, a regularly updated webpage yourworkingriver.com and more.